Biography
Dawn Penn is one of the original queens of reggae music. A native of Kingston, Jamaica, she grew up in a musical family, studying piano, and classical violin and performing with her sisters Pat and Audrey in churches. Her first recording was "When I'm Gonna Be Free" in 1966. She was then recorded by the legendary Coxsone Dodd at Studio One and her first hit came in 1967 with the title "You Don't Love Me – No, No, No", one of the most famous reggae hits of all time which has been covered by countless artists around the world including Beyonce, Rihanna, Sean Paul, Wu-Tang Clan, Eve, J Millz, Mims, and Lily Allen to name a few.
Musical Career

Over the next several years several singles were released including three: "Blue Yes Blue", "Here's The Key" Long Day Short Night" "Blue Yes Blue and "Are you There" on Prince Buster's Label. In 1970, she moved to Tortola in the British Virgin Islands to explore her roots on her father's side. She returned to Jamaica in 1987, re-recording her single "You Don't Love Me" No, No, No, with Steelie and Cleavie in 1991. Steelie & Cleavie's version (which they recorded to commemorate Studio One's 35th Anniversary) was a crossover hit in the mainstream pop charts and was picked up by Heartbeat in the U.S. King Jammy's recording that was done the year before with Bounty Killer, Dennis Brown and Ken Boothe, under separate recording on the Greensleeves label became a dancehall smash.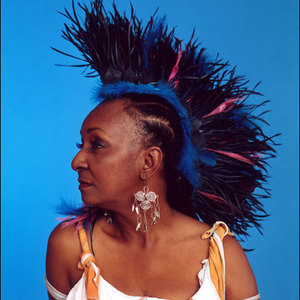 In 1993, Big Beat (Atlantic Records) signed Penn to an 8-year album deal, and by the following year she was back on the charts with her re-recorded dancehall version of "You Don't Love Me – No, No, No". The single charted in 68 countries, was featured in advertisements for Nissan and Churchill and the album was nominated for a Grammy Award. In 1995 she produced and recorded her original track "What Do You Do?", followed up by Delroy Williams and herself producing the album called "Come Again" on Trojan Records which sold close to 110,000 copies. Her 2000 single "Never Ever" was released on Jet Star, becoming a smash hit on BBC Radio 1.
In 2001 she was honoured with the "Martin Luther King Award" by Caribbean Images in recognition of her contribution to Jamaican music. From 2002-2004 she collaborated with top U.S. hip-hop artists including John Forte of the Fugees on ("What You Gonna Do" and "Mercy pon we") culminating in the release of the R & B Album- "Never Hustle The Music", touring extensively across Europe. In the US, Cocoa Brovaz ("Spit Again") was a Project on Rawkus.
She toured Hawaii with Alpha Blondy in 2005, officially releasing "Growing Up" to wide acclaim. Since then, Penn has been thrilling vintage reggae lovers and crossover fans alike at festivals in the U.K., Sweden, Belgium, the Czech Republic, Russia, Portugal, Spain, Switzerland, and Italy. She has written her book "Story of my Life" available in the Kindle Format on Amazon, all ebook stores, and this website.